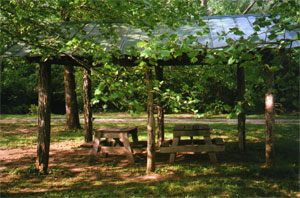 With direct access to the river and popular rope swing, the tin roof pavilion and adjoining campsite area is a shady retreat. There is room for tents or pop-ups all around the shed.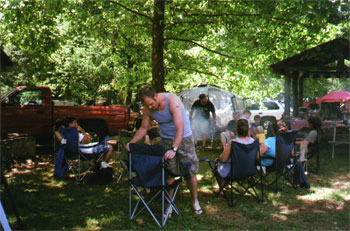 This area makes a nice place for a family reunion, scouting adventure, or a church group. There is a lot of room for fun and games!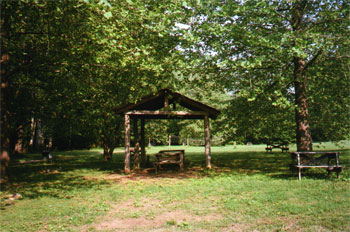 This informal area doesn't have mapped out campsites - so people can put things where they want to! There is water and electricity available - and lights in the shed. A large camper or a couple of pop-ups can also fit here.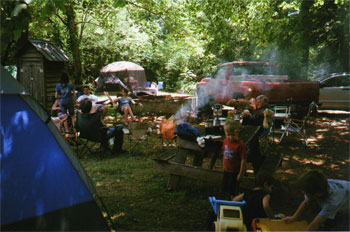 Room for everyone! Bring your family and friends to Nottely River Campground.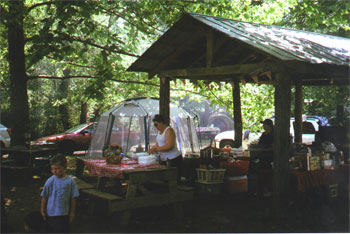 Enjoy the pavilion even when it rains. There's nothing like the sound of rain drops on a tin roof.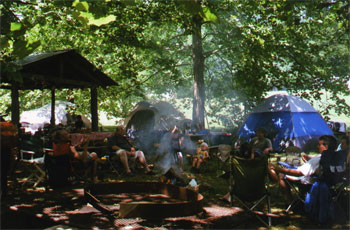 Please call for more details.