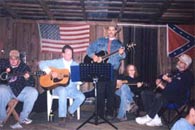 Live music on the stage..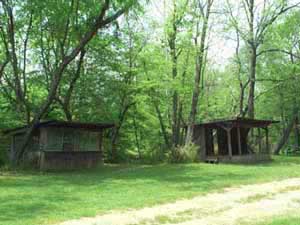 The group camping area is separate from the main campground. There is a large grassy field and the river is right behind the trees. For your convenience, a wooden stage and screened kitchen with a refrigerator is provided.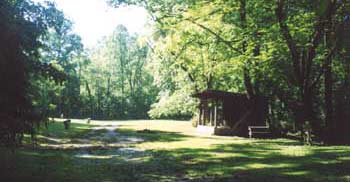 Here is a view from the other end of the group camping area. This private section of Nottely River Campground is available for your special occasion!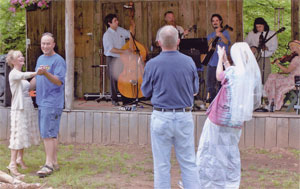 The Nottely River Campground's group camping area is a beautiful place for weddings, reunions, and other special events. Depending on your needs, reservations can be made for the whole area, a few campsites near the stage, or one individual site.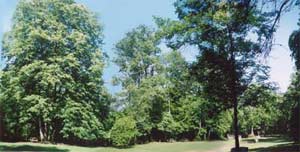 Some of the majestic trees along the river are very old. They provide shade and add beauty to the area. (The stage and kitchen are in the lower right hand corner of this photo.)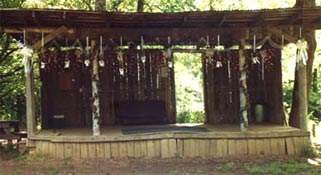 For more informatin about the Group Area see the Weddings and Scrapbook pages